Despite being hit by false accusations from Senator Antonio Trillaness, President aspirant Mar Roxas, President Noynoy Aquino, and other for having large deposit in his BPI account, Rodrigo Duterte is still leading the poll numbers of Pulse Asia.
In the latest Pulse Asia poll sponsored by ABS-CBN Duterte maintains a 33% rating leading the pack. Mar Roxas is in second place with 22%, Poe in third with 21%. Vice President Binay in fourth place with a 17% rating, while Senator Miriam Defensor-Santiago in dead last at 2%.
The survey has a sample of 4,000 registered voters with a margin of error of ±1.5%.
In the vice presidential race, Camarines Sur Rep. Leni Robredo and Senator Bongbong Marcos shared the top spot at 30% and 28% respectively they were statistically tied. Senators Francis Escudero got 18% and Alan Peter Cayetano has 15%. Senators Antonio Trillanes has 3% and Gringo Honasan, 2%.
Meanwhile, to crush the false accusation of Trillanes, Duterte shows his BPI Julia Vargas bank records before the media in a press conference at The Star
His bank account shows that from March 2014 his deposit is just Php 17,816.98 and not Php211,000,000.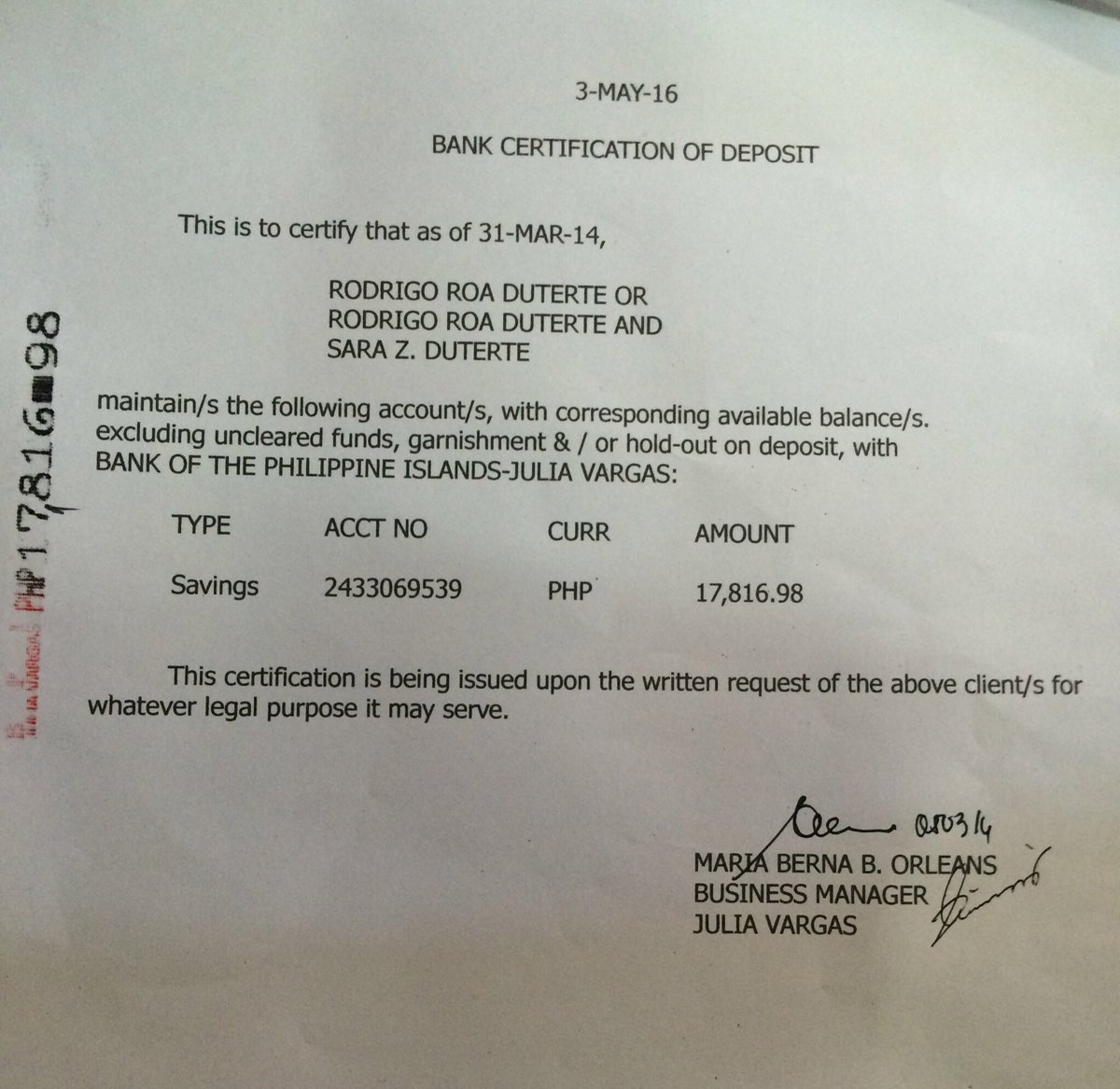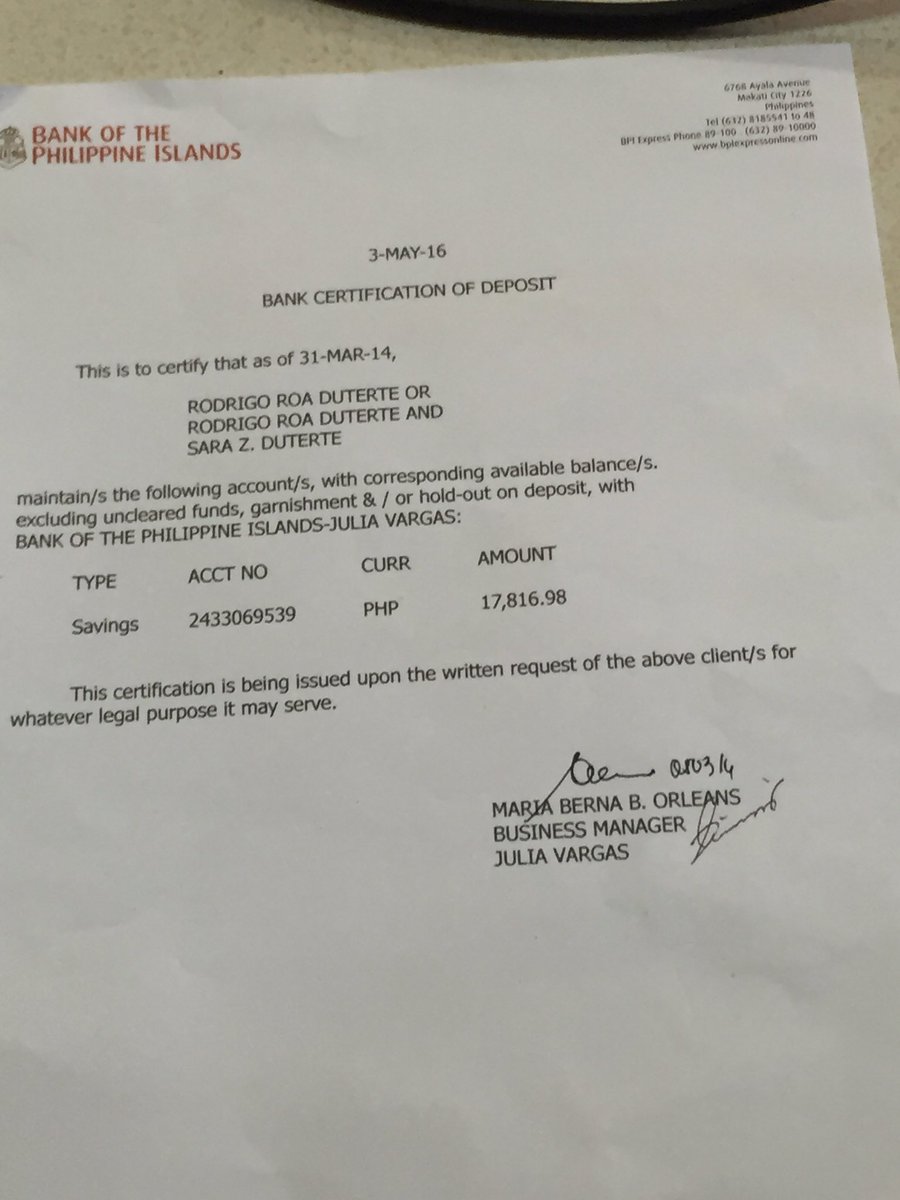 The document showed a deposit of $10 made at the New Farmers branch of the bank. Roxas last week presented as proof of Duterte's dollar account a transaction slip depositing the amount.
Bank certification of Duterte's dollar account
Duterte's dollar account remained stagnant since December 2013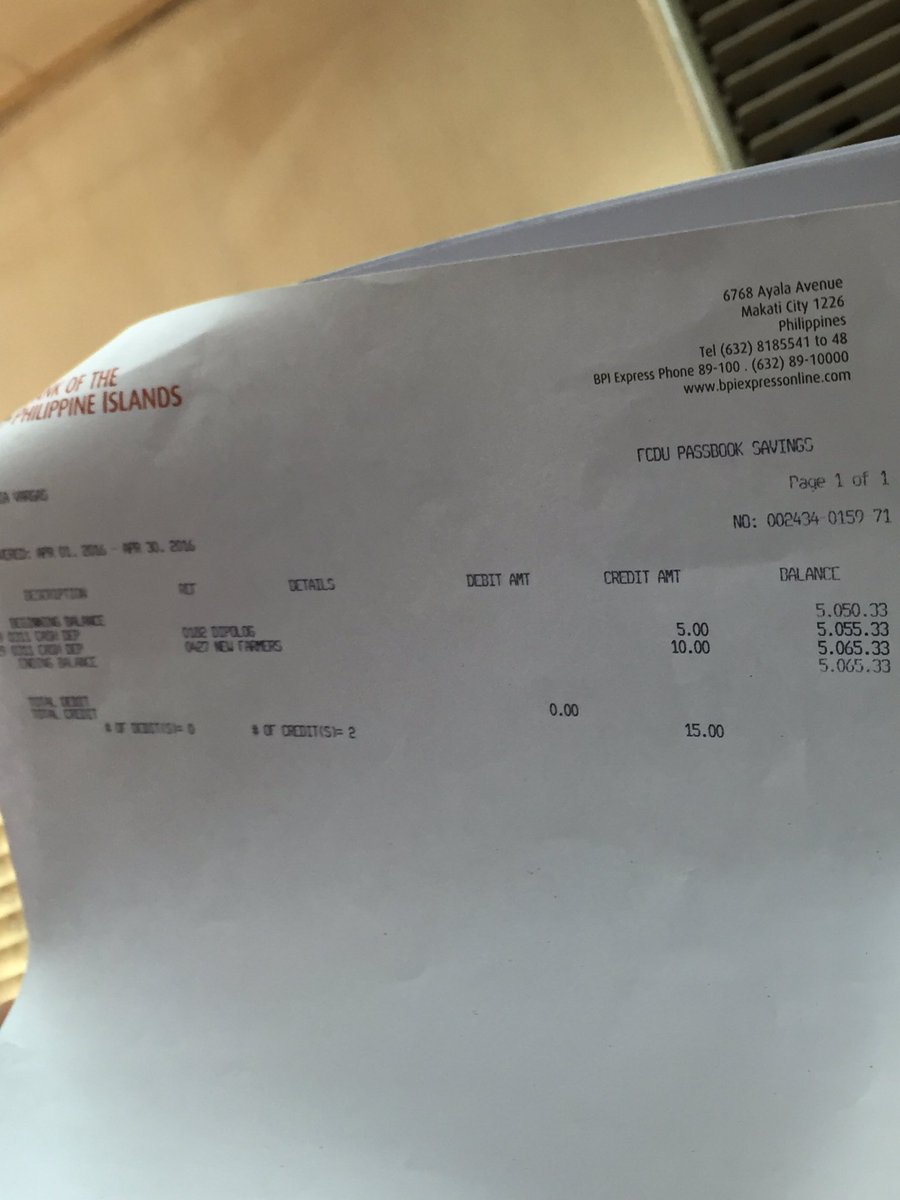 Trillanes should honor his promise to resign!